INDEPENDENT FASHION BRAND
ROCKET + ROSE PRODUCES A FUN AND EXCITING ECO-FRIENDLY FASHION LABEL FROM OUR BEAUTIFUL WORKSHOP IN DEVON.
LIFESTYLE STORE
We have carefully handpicked brands to compliment Rocket + Rose in our Lifestyle Shop. We choose planet friendly brands with the same company values as us. We can guarantee you will find something smashing in our lovely shop.
the studio
Upstairs from the Rocket + Rose shop, we have a fully stocked Fabric, Haberdashery, Wool, Embroidery Skeins, Buttons, Ribbons, Zips and much much more from top brands such as DMC, StyleCraft, Pony, Hemline, Millward and Berrisford.
learn with us
We have a varied range of workshops at The Studio, where you can learn other crafts and techniques to add to your Crafty Magpie repertoire! Please see the Workshops Tab at the top of the page for more details.
EACH & EVERY ITEM... TO YOUR DESIGN
Made for you in mind
Each design you see on our website is fully bespoke & custom made
YOUR CHOICE
You choose the size, the garment, the garment colour, the print type, finish & colour & if you would like it personalised... we do that too!
We've got everyone covered
We offer all our designs in kids & grown up sizes in a wide range if your favourite colours, so enough choice for all!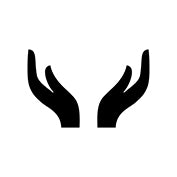 Ethical
The factory where our garments are made pays fair wages, guarantees that no child labor is allowed & that they maintain a safe working environment.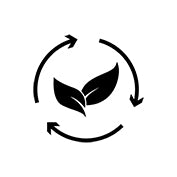 Sustainable
Our clothing provides environmental, social & economical benefits. So, being kind & responsible with our resources & workers. We are eco-friendly fashion.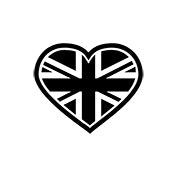 Made in Britain
Designed, decorated & finished In our bright & spacious studio in Devon, with a beautiful view of Dartmoor.
"Lovely t-shirt ordered for my grandson, good quality" Karen
5 Stars
REBEL REBEL T-SHIRT "Fantastic T shirt can't rate this site or this product highly enough. Sorry I can't give it six out of five."
5 Stars
"Great company, super friendly and easy to communicate with. Ordered a bespoke item that was made quickly, the final product was fabulous and great quality, the person it was for absolutely loved it. So many great products available from a fantastic company, would 100% recommend to anyone. Thank you so much Rocket & Rose!"
Dee
"My daughter was delighted with her T-shirt. She wore it to school and a friend asked her mum for the same at the end of the day so I've had to pass on the info! There was a minor query with customer services and they were really quick to reply and helpful. Really pleased with the product and the company"
Happy Customer